Mobile Office
Never Worry About Your Business Again When You're Always Connected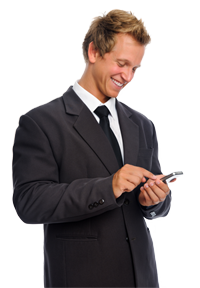 Running a business is more than a full time job. With the advent of mobile technology, you and your team can finally connect to your business from anywhere at any time, and save money in the process!
Unlimited Mobile Capabilities in Your Pocket
With the overwhelming number of mobile devices on the market, don't waste time researching every single one. MTG will find the best platform and device for your company's needs, and give you access at your fingertips.
Remote Access
Remotely Access Your Important Data
Remote Access transformed the way we work for you; with decreased travel time we save our clients and ourselves time and increase efficiency. Whether you operate in multiple locations or have remote employees, MTG will create a secure connection so you and your end-users can effortlessly get to important files and software.
For more on Mobile Office check out our blog:
It Finally Happened, Mobile Technology is Winning
Windows Phone vs. iOS vs. Android: The Mobile Computing War Rages On!
These 5 Android Smartphones Present Users Options
How to Remotely Wipe Data From Your Android Device