Our Difference
With MTG, There Are No IT Problems, Only Solutions.
Just because you don't own a Fortune 500 company doesn't mean you don't deserve enterprise-level IT. Our engineers hail from corporate IT backgrounds to bring the same level of service to your small or medium business. If our clients are successful, we're successful--it's that simple! The experience and best practices that we've honed over the years make our solutions work for YOUR business.
From the desk of Ettore Dragone, CEO of MTG
Dear Business Owner,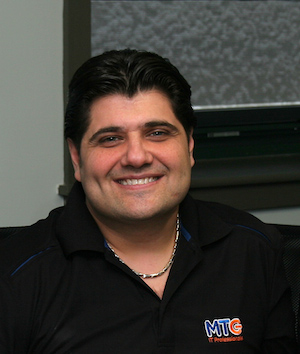 Hello, my name is Ettore Dragone, CEO of MTG. We've been serving excellent IT to the Philadelphia area since 1989. As a business owner, I am all too familiar with the hassle of dealing with IT troubles. They eat up your time, budget, and sometimes, your sanity. Without properly functioning technology, your employees can't do their jobs.
Does it seem like your IT provider causes more problems than they solve?
Did you know that most of the day-to-day IT issues you experience can be resolved with just a little proactive maintenance? It is my personal goal to change the way you think about IT. Is your network running smoothly? MTG will run a full audit on your network infrastructure and map out any vulnerability, finding problems before they even occur. Preventing interruption through proactive maintenance, that's the MTG difference. Don't wait around for things to break—you could be waiting days or even weeks before the other IT guys will show up, causing enough downtime to cripple your business. Your business can't thrive when you are constantly battling productivity losses and high repair bills. We keep your business up and running all day, every day.
You may pose the question "Aren't you worried that businesses will take advantage of this service?" Admittedly, that has happened before. The majority of business owners really are trustworthy people who don't want to deal constantly with the hassle of their IT. All they want is a company they can trust to maintain their systems so they can focus on the most important part of their business—the customer! I love to see my clients flourish; saving money while increasing profitability. As my clients grow, my business grows in tandem. Providing you the best service possible benefits all of us!
Once you take a chance on MTG you will see that I am right; we're the best at what we do, and our level of service is unmatched. For a quarter of a century we've worked hard to create the best practices, train our talented team, and provide them with the best tools in the industry. Before you risk you IT budget by committing to a whole new IT company, I want you to experience our service. We guarantee you will love it, and we will welcome you with open arms to the MTG family along with plenty of other satisfied, long-term clients.
Have a wonderful day,
Ettore Dragone