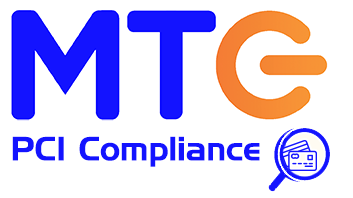 PCI (Payment Card Industry)
Compliance Services Made Easy!
More than 600 million computer records containing sensitive personal information have been involved in security breaches in the U.S. between 2005-2013, and with the number of recent massive online retailer breaches, that number has easily doubled since then. Now criminals are setting their sights to small merchants because many have lax security for cardholder data. More than 80% of attacks target small merchants.
What is PCI Compliance?
If your business accepts, stores, or transmits card data, PCI DSS compliance certification is required by card brands such as Visa, MasterCard and Discover. Payment Card Industry Data Security Standard (PCI DSS) compliance is designed to protect businesses and their customers against payment card theft and fraud. If your business does not comply, you could be facing hefty fines!
Who Needs to be PCI Compliant?
Retail merchants: Any business that operates in a storefront location, where the customers' debit and credit cards are physically swiped through the payment terminal.
Internet merchants: Any business being run online. It allows businesses to collect and process credit and debit card information from their e-commerce website.
MOTO (mail or telephone order) merchants: Any business that operates by taking payments via the telephone and/or direct mail
Because much of the network and system data you need is collected automatically with our tool, the MTG PCI Compliance module is, hands-down, the fastest and easiest way to perform a PCI Compliance Assessment and IT audit. And, you can optionally add our Inspector appliance to your subscription, to allow you to create recurring reports or to provide additional internal vulnerability scans, which is another mandatory condition of PCI.